The Pros and Cons of The Amazon Prime Rewards Credit Card
By Consider The Consumer on February 23, 2018
Amazon Prime has announced that its Amazon Prime Rewards Visa Signature Card now gives cardholders 5 percent back on purchases made at Whole Foods. If you don't have an Amazon Prime membership, you get 3 percent back at Whole Foods. The same terms apply if you use the card to pay for items purchased on Amazon.com.  There are other benefits to using the Amazon Prime Rewards credit card—you'll get 2 percent back at gas stations, restaurants, and drug stores, and 1 percent back on any other purchases. There is no annual fee, and if you use it while traveling, there are no foreign transaction fees.
This new credit card comes about a month after Amazon Prime increased the price of its monthly membership subscription from $11 to $13—an increase of 18 percent. Though the new monthly fee went into effect in January for new members, it only went into effect for existing subscribers Feb. 19. For members with annual subscriptions, the fee remains at $99 per year.
If you don't sign up for Prime, Amazon offers free standard delivery when you buy $25 worth of eligible items.
Amazon Prime began as a fast and free shipping program for orders of any amount. Though swift, two-day delivery on millions of items remains the cornerstone of the service, the company has moved into video and music streaming, and cloud storage, which enhances the overall value proposition for those who take advantage of Prime's extras.
Those using Amazon Echo, a smart speaker enabled with a personal assistant, appear to be spending more on Amazon than others. According to a recent survey of 2,000 consumers by Consumer Intelligence Research Partners, which tracks consumer behavior, owners of Amazon's Echo who made a purchase through Amazon or Amazon Prime between October 2016 and September 2017 spent 66 percent more than the average customer.
There are other incentives to become a member. Prime members now qualify for free same-day delivery on more than a million items and 1- and 2-hour delivery with Prime Now (available in select cities) on tens of thousands of items. Among other key or recently enhanced Prime benefits:
Instant access to video streaming. Membership includes instant access to tens of thousands of movies and TV shows, including Amazon original series such as the Golden Globe-winning "Transparent" and "Mozart in the Jungle," the drama "Bosch," and "Doctor Thorne," from "Downton Abbey" creator Julian Fellowes. You can watch at home on your computer, Fire TV, or other compatible devices.
Music streaming. Prime Music offers unlimited, ad-free access to more than a million songs and thousands of playlists and stations.
Prime Photos. Secure unlimited photo storage in Amazon Cloud Drive.
Access to Lightning Deals. Members qualify for early (30 minutes before everyone else) access to short-term, deeply discounted Amazon Lightning Deals that often feature high-tech and fashion goods.
Kindle Owners' Lending Library. Access to more than 800,000 e-book titles. You can borrow one per month, with no due date, along with one prereleased book per month with Kindle First.
Prime Now. A mobile app that allows customers in most parts of the country to shop from early morning to late night, seven days a week, for groceries, gifts, and food from neighborhood stores and restaurants. Delivery is within 2 hours free of charge or within 1 hour for $8. For restaurant orders, delivery is free within an hour of ordering, and the service is available from Amazon-affiliated restaurants in select areas.
Amazon Family. The benefits include 20 percent off diapers through the site's Subscribe & Save service and 15 percent off eligible products from your baby registry.
Membership sharing. Two adults living in the same household can create an Amazon Household to share certain Amazon Prime benefits.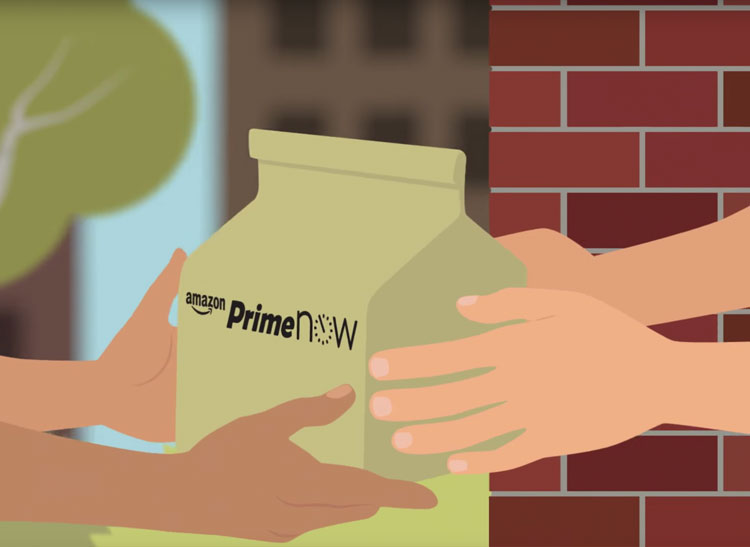 Why You Might Not Want a Membership
Of course, not everything about Amazon Prime is worth the membership. There's the question of how often you shop on Amazon. If you aren't online much or you don't think you'll take advantage of all the services membership offers, you might as well pass.
If you're unsure whether Prime is right for you, consider signing up for a free trial. You'll have 30 days to give it a test drive. But take note: At the end of the free trial, your credit card will be charged the membership fee automatically for the next period unless you cancel in advance.
Paid members who haven't used their benefits are eligible for a full refund. You can't receive a refund if any household member has placed a Prime-eligible order.
Via Consumer Reports.